Earned a 5-star safety rating in the Virginia Tech Helmet Ratings    

Equipped with a titanium facemask (TROPO-SW-NB), 60% lighter than carbon steel 

Quarter-turn facemask screws allow for quick facemask attachment or removal with two small turns of a screwdriver and a twist   

TPU cushioning, the most advanced impact absorption system in football, absorbs more impact across a wider variety of temperatures than any other helmet on the field
Located in the most impacted areas of the helmet, 3-Dimensional Movement Tektonic Plates incorporate an additional TPU cushion and move independently of the helmet, in multiple directions, improving the helmet's performance against rotational forces
Incorporating a larger, more comfortable jaw pad configuration, the Helmet Stabilization System utilizes both internal and external stabilizers and high-performance impact foam to give you a secure, "locked-in" feel inside the helmet
Flexural Resistance Shell Design is engineered into the back shelf and temporal side wings of the shell, improving the structure, strength and durability of the shell 
Warning: No helmet can prevent head, brain, or neck injuries, including paralysis or death, a player might receive while participating in football. View Full Warning
Head Circumference — Size
19 - 20 1/2" — Small
20 1/2 - 22" — Medium
22 - 23 1/2" — Large
23 3/8 - 23 3/4" — Large+
23 1/2 - 25" — X-Large
25" + — X-Large+

[+] Sizes only available in custom

Need more help fitting your helmet? Copy and paste the link in your browser:
https://support.schuttsports.com/hc/en-us/articles/9764437769239-How-do-I-properly-fit-my-helmet-
Learn more
about the F7 VTD
External TEKTONIC PLATES
Located in the most impacted areas of the helmet, Schutt's 3-dimensional movement tektonic plates incorporate an additional TPU Cushion and move independently of the helmet, improving the helmet's performance against rotational forces.
OPTIMIZED Shell DESIGN
The highly engineered outer shell provides maximum protection in one of the game's most iconic designs.
FIVE-STAR RATED
The F7 VTD recieved a 5-Star Rating in the Virginia Tech helmet protocols.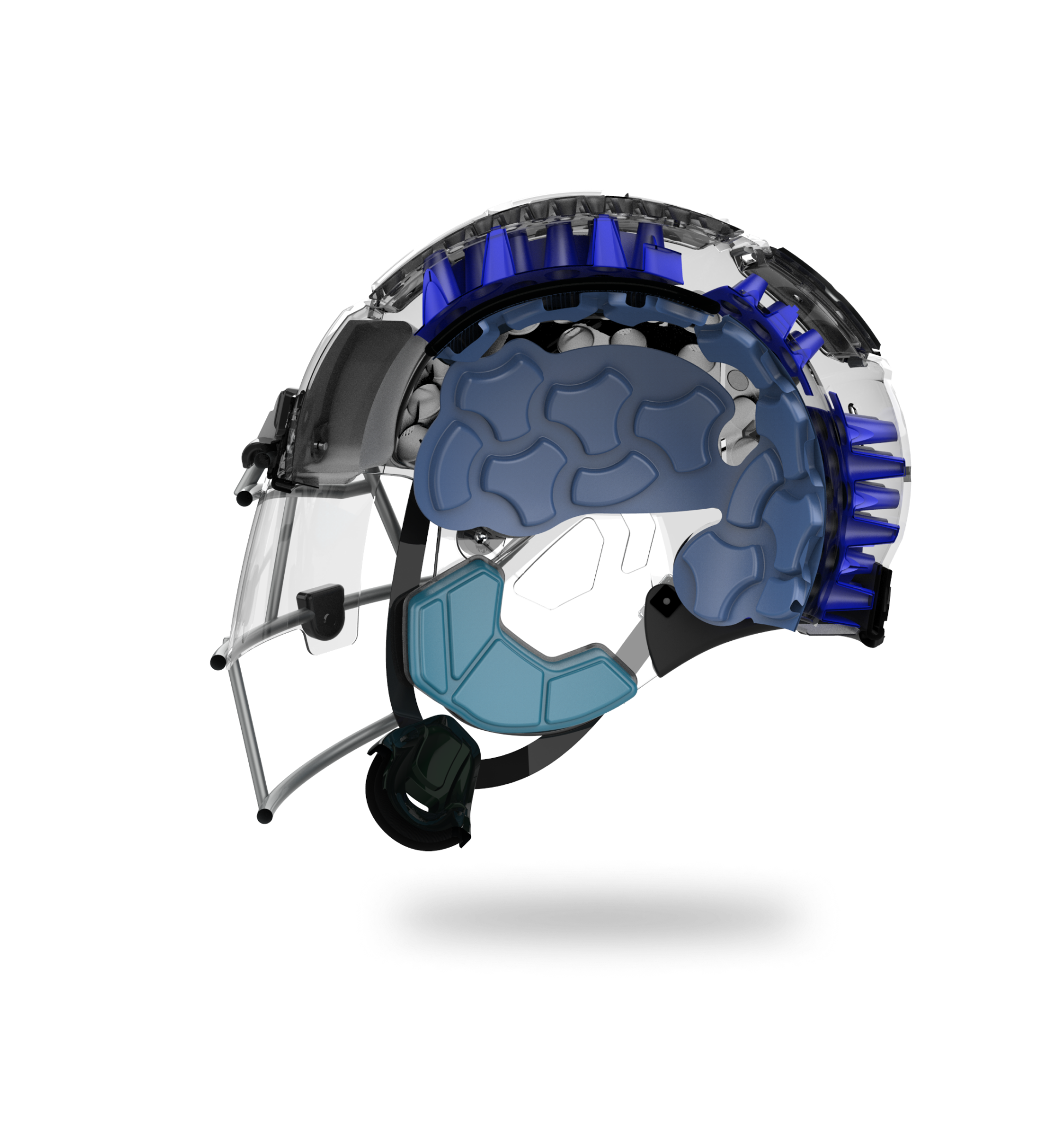 UPDATED INTERNAL TPU
The F7 VTD's internal TPU configuration allows for optimized impact management in a lightweight design. TPU (thermoplastic urethane) cushioning absorbs more impact across a wider variety of temperatures than any other helmet on the field.
CUSTOMIZABLE FIT LINERS
The F7's fit system allows each athlete to dial in their unique fit preferences with a variety of different liner thicknesses available.
HELMET STABILIZATION SYSTEM
Incorporating a larger, more comfortable jaw pad configuration, the F7 VTD's Stabilization System utilizes both internal and external jaw stabilizers and high-performance impact foam to give the athlete a secure, locked-in feel.